JHOP - December 2016 Vol 6, No 4
An estimated 19,000 new cases of chronic lymphocytic leukemia (CLL) will be diagnosed this year in the United States, with more than 4600 deaths resulting from this hematologic malignancy.
Austin J. Combest, PharmD, BCOP, MBA
,
Ryan C. Danford, PharmD
,
Elizabeth R. Andrews, PharmD
,
Ashley Simmons, PharmD
,
Paulina McAtee, PharmD
,
Dirk J. Reitsma, MD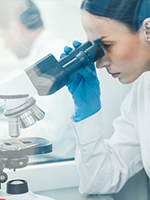 The chronic lymphocytic leukemia (CLL) development landscape is one of the most dynamic areas in oncology clinical research. During the writing of this manuscript, there were new approvals made, and guidelines were updated.
Autologous stem-cell transplantation (ASCT) extends overall survival for patients with multiple myeloma and is a potentially curative treatment option for patients with non-Hodgkin lymphoma (NHL).
Non-Hodgkin lymphoma (NHL) represents a heterogeneous group of predominantly mature malignancies originating from B lymphocytes, T lymphocytes, or natural killer cells.
Inotuzumab Ozogamicin Shows Benefit in Acute Lymphoblastic Leukemia
Adding Daratumumab to Combination Therapy Improves Progression-Free Survival in Patients with Multiple Myeloma
Two-Drug Combination Shows Promise for Recurrent Small-Cell Lung Cancer
Ricolinostat Shows Promise in Patients with Relapsed or Refractory Multiple Myeloma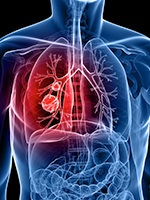 Challenges in ALK-Positive NSCLC Management
Lowering the High Cost of USP 800 Compliance
Navigating the New Requirements for USP 800 Drugs