JHOP - March 2017 Vol 7, No 1
Treatment of Clostridium difficile infection presents a unique challenge in patients with cancer. C difficile infections are often related to the use of antibiotics and to hospitalizations, and patients undergoing chemotherapy treatment may be at a particularly high risk for infection.
This section provides a quick update of symptomatic conditions in oncology and their management.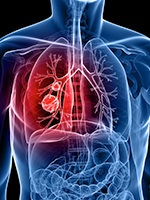 Lung cancer is the leading cause of cancer-related death in men and women in the United States.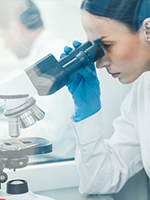 Adding Antiandrogen to Radiation Therapy Extends Survival in Relapsed Prostate Cancer
Venetoclax plus Rituximab an Attractive Treatment Option for Relapsed or Refractory CLL
Aggressive Local Consolidative Therapy Shows Benefit in Patients with Oligometastatic Non–Small-Cell Lung Cancer
Lutetium-177-Dotatate Extends Progression-Free Survival in Patients with Midgut Neuroendocrine Tumors