JHOP - December 2018 Vol 8, No 4
Ovarian cancer is the leading cause of death among gynecologic tumors.
Pharmacists play a vital role in ensuring the safe administration of medications.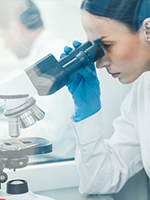 Immune checkpoint inhibitors, including programmed-cell death (PD)-1 and cytotoxic T-lymphocyte–associated protein (CTLA)-4 inhibitors, have proved to be effective in treating many cancers, but in rare cases, have been reported to cause fatal and life-threatening immune-mediated adverse events (AEs).
Anthracyclines, such as doxorubicin or epirubicin, have been used for decades for the treatment of a variety of cancers, including breast cancer, sarcoma, lymphoma, and leukemia.